Welcome to Net Atlantic's Secure Message Suite, home for a suite of leading, best-in-class secure encrypted email services and solutions.
Our flagship product is our Secure Send Email encrypted service. Put simply, it is the easiest to use HIPAA compliant, HITRUST certified, and FINRA compliant email sending solution available. Not only do you save time and money with its ease of use, but compliance is simple and automatic. Now you can be fully protected and in compliance at all times.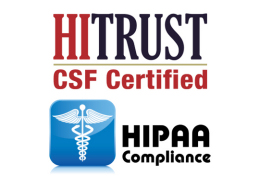 But is it really all that simple to use? How about: no encryption keys, no downloads, no passwords, no plugins, no portals, and no change in behavior for either the email sender or receiver!

Browse our suite of products and services, and let us know if you have any questions about how the services work. We're here to help you be in compliance and stay in compliance.

New: HITRUST (The Health Information Trust Alliance) Certified!